Do not fear the cost of kitchen remodel prices, knowing the facts is what will help you save the most money when doing your kitchen remodeling Oldsmar! Remodeling kitchen costs depend upon your materials and labor. So how much does a kitchen remodel cost on average? It is impossible to give an accurate quote completely blind. You can trust us at Daly to give you the facts regardless of whether or not you hire us for your kitchen remodeling company Oldsmar. We are family owned and operated and take great pride in our work, we enjoy what we do and the bottom line is we are here to help our community anyway that we can.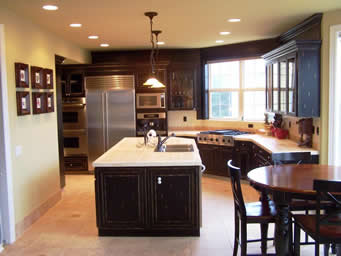 What is the average kitchen remodeling Oldsmar cost?
Don't be fooled by some competitors blind pricing in their online ads. It is impossible to give you a kitchen remodeling cost site unseen. But don't let the kitchen remodeling cost scare you. Many customers are pleasantly surprised how affordable some options can be and the overall value and jot it adds to your home is tremendous. We expect you to make an educated decision and encourage you to shop around. At Daly we guarantee the best prices and the best service and look forward to proving this to you in person during one of our free kitchen remodeling consultations.
What does my free kitchen remodeling estimate entail?
It will include our complete kitchen remodel checklist for your kitchen remodeling design. After we can do a thorough inspection of your current kitchen and do a goals assessment for your new kitchen remodel we can come up with accurate kitchen remodeling estimates based upon each individual criteria to meet your kitchen remodeling goal for your dream kitchen or cheap kitchen remodel. We are here to serve you, just give us some direction and good communication and we will it achieve success and reach your goal.
The best kitchen remodeling ideas for your kitchen remodeling Oldsmar!
One of our kitchen experts Bill, is known as "The Faucet." Bill was given this nickname because the ideas flow from him like a kitchen faucet when kitchen remodeling Oldsmar homes. When you call us for one of our free kitchen remodel estimates you will get one of our creative and friendly certified kitchen remodeling contractors at your door. Our experts will have kitchen remodel photos for the best small kitchen remodeling ideas on up to expansive dream kitchens that would make Donald Trump say, "You're hired!" The bottom line is Daly kitchen remodeling is extremely passionate about our kitchen remodeling ideas.
Do you guarantee your kitchen remodeling estimates?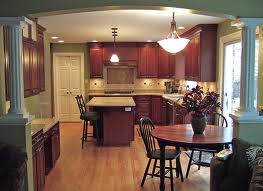 Of course we guarantee our kitchen remodeling estimates Oldsmar, we have been in business 60 years and going strong despite several recessions because we get our cost of kitchen remodel done on budget and on schedule. If you want the cheapest kitchen remodel Oldsmar has to offer we can set that goal. If you want the highest quality kitchen remodeling Oldsmar has to offer at an affordable price we can do that as well. Everybody that doesn't kitchen remodeling in Oldsmar want the most bang for their buck. We understand this premise and guarantee you will be happy!
I want you guys to do my kitchen remodeling, what's the next step?
First off, thank you for considering Daly kitchen remodeling to handle this for you. We are glad to help you in any way that we can. Simply fill out our online form for your kitchen remodeling Oldsmar! It's an easy form and very fast but if you have the time and prefer to speak with a live person we are here to talk to you right now. No pushy salesman and no gimmicks just and honest to goodness reliable and friendly Daly kitchen remodeling Oldsmar expert at your service ready to help YOU.